The production of cleaning liquids for sediment removal is our main activity. Apart from the production we also offer services for our customers.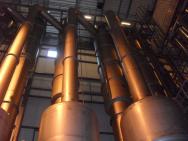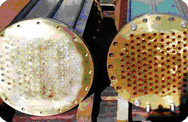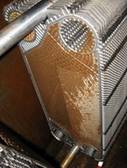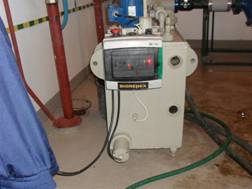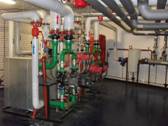 We offer 'off the shelf' delivery of our product and guarantee its top quality. Our standard package is 30 l containers, but on request we can provide different size containers and, for extra charge, deliver to a desired location.
Using our servicing infrastructure, equipment and experienced personnel, we offer cleaning, flushing and etching of customers' heat exchangers.
Reconditioning of, and fouling removal from, heating elements of all types of water heaters.
Scale removal and restoration of flow / storage exchanger / water heaters of all types.
Reconditioning of, and fouling removal from, heating elements of all types of central heating boilers.
Cleaning surfaces of varying degrees of difficulty based on the technology blasting. Our technology Careblasting - environmentally friendly, thrifty and careful, so-called "soft blasting." More about the technology you can learn - www.careblasting.com
In addition to the sale of the pumping and cleaning devices, we offer the hire of such equipment. In particular, customers purchasing the cleaning liquid and not having the necessary equipment can rent it. Please refer to the following documents available on this page: "Hire conditions and prices" and "Hire agreement"
COMPREHENSIVE SERVICE AND ADVICE
We help our customers by offering training and advisory services in the range of implementation of cleaning and flushing of heat exchangers. Training and qualifications necessary for using our products are confirmed by a CERTIFICATE (see "attachments").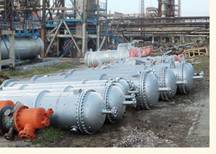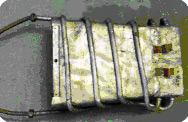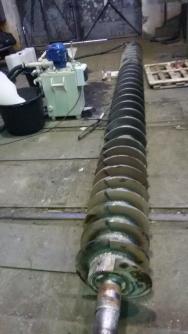 CO-OPERATION OFFER
We are looking for partners in the following sectors:
maintenance and servicing of heat exchangers,
maintenance and servicing of central heating systems,
maintenance and servicing of industrial boilers,
maintenance and servicing of auxiliary equiment for industrial boilers,
установка, запуск и техническое обслуживание котельного оборудования,
maintenance and servicing of pumps,
maintenance, servicing, and modernisation of sanitary and heating machinery,
maintenance and servicing of turbines.
We offer to the interested parties our co-operation in cleaning services using our devices and Bioruster products.
All our partners will be offered advantageous co-operation conditions, comprehensive training in the relevant fields and preferential terms for purchasing pump sets and liquids.
Interested? Please contact our representative – see the CONTACT tab.